13 Crypto Trading Tools Highly Recommended By CoinSutra (Expert pick)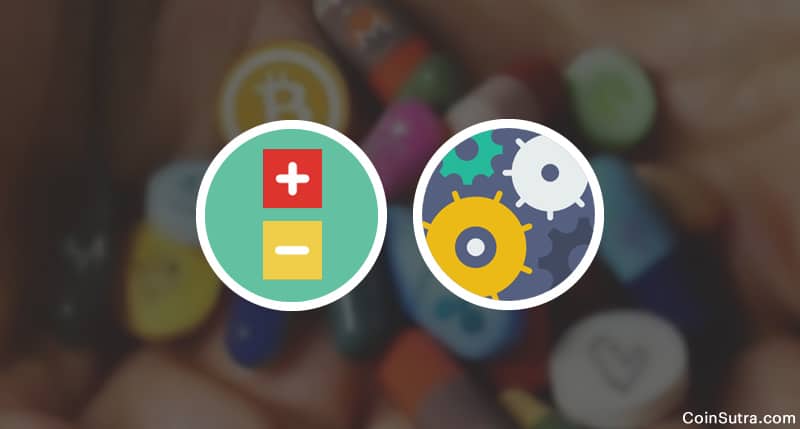 Sharing is caring
116 Shares
Email
Fb
Twitter
Telegram
LinkedIn
Reddit
More
Crypto trading is lucrative to many. If you are reading this, chances are you have indulged in crypto trading too.
While it is profitable, it can be highly pernicious to your financial health if not done properly.
By properly, I mean doing it with the right mindset with the right set of tools such as market watcher, portfolio manager, portfolio balancer, reliable wallets, charts, crypto news aggregator, and finally reliable exchanges where you can actually go and trade.
Here is the list of cryptocurrency trading tools listed below:
3Commas (Single terminal for smart trading)
TradeSanta (Trading bot which is free)
CoinTracking (Crypto Portfolio tool)
Coinigy
Shrimpy
Ledger Nano X (Most secure crypto wallet)
Binance
Bitfinex
CoinMarketCap
CoinGecko
CoinMarketCal
CryptoPanic
Bonus
That is why, to make the crypto world a safer, more profitable space for all our readers, we have compiled a list of 13 highly recommended crypto trading tools.
Contents
1 Top Cryptocurrency Trading tools for Beginners and Professionals

1.1 1. 3commas
1.2 2. TradeSanta
1.3 2. CoinTracking
1.4 3. Coinigy
1.5 5. Shrimpy
1.6 6. Ledger Nano S
1.7 7. Binance
1.8 8. Bitfinex
1.9 9. CoinMarketCap
1.10 10. CoinGecko
1.11 11. CoinMarketCal
1.12 12. CryptoPanic
1.13 Bonus****: Trading View
Top Cryptocurrency Trading tools for Beginners and Professionals
1. 3commas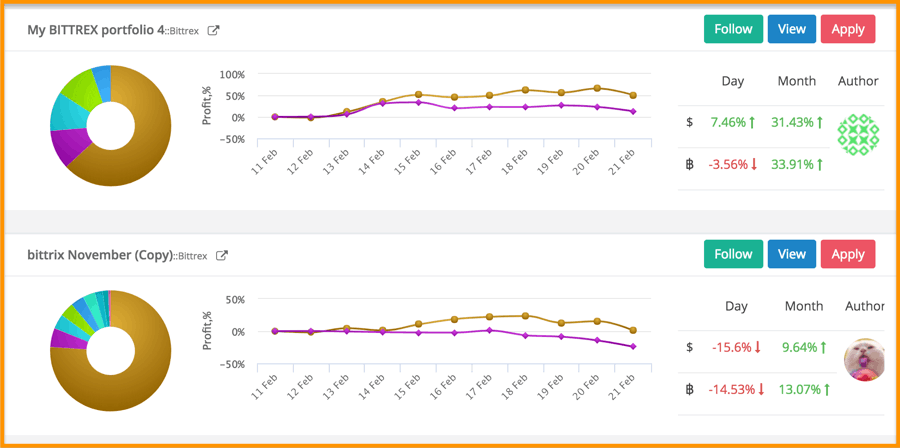 3commas offers a lot of features and the most liked one is the Trading terminal.
You can connect to cryptocurrency exchanges like Binance, Bittrex, Poloniex through a single interface of 3commas and make your trading decisions on each of them simultaneously.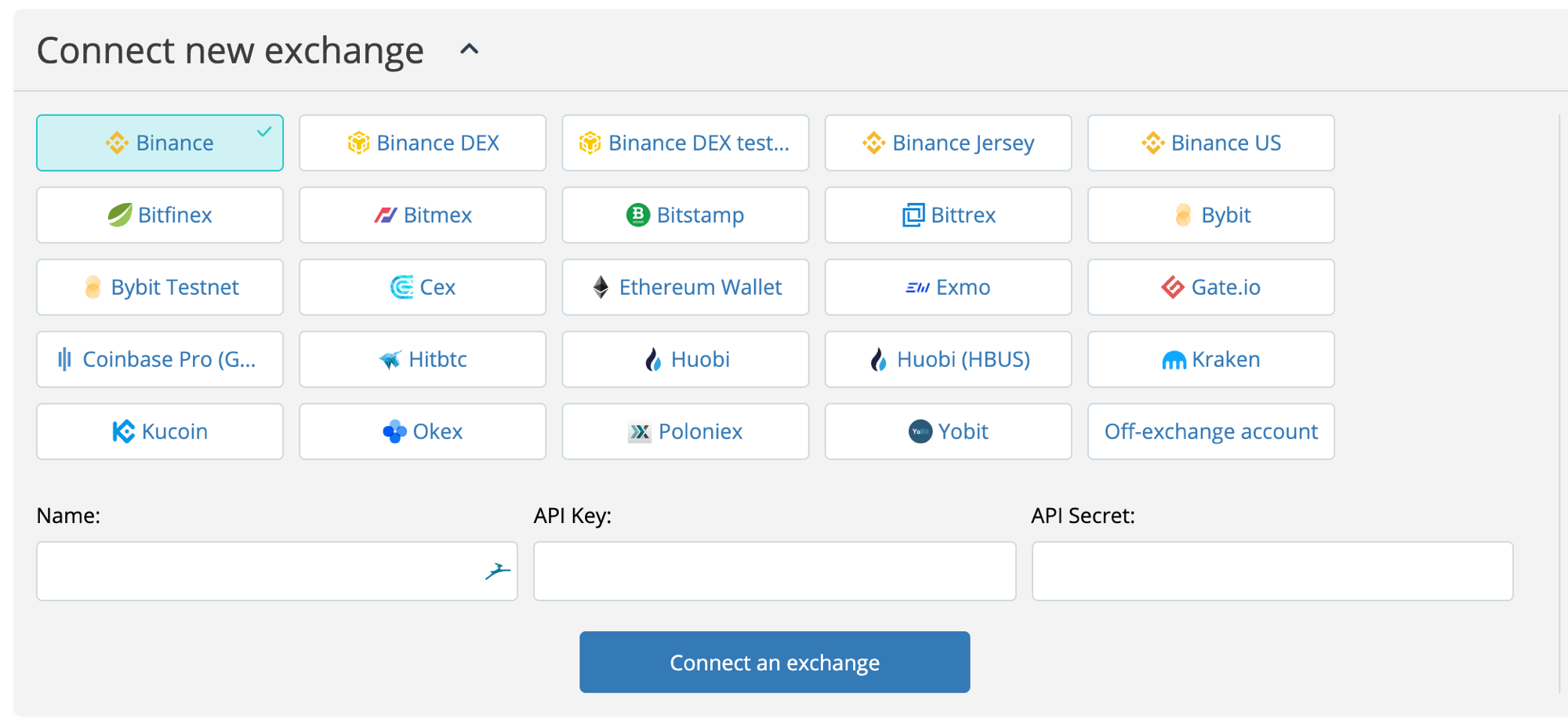 Plus, you can get smart trading features such as trailing stop-loss and trailing take-profit which enables one to maximize their profits in real time.
Apart from these,
3commas is a modern-day crypto trading bot and portfolio balancer which helps crypto traders like you and me make most out of their trades.
Read more: 3commas review: The Smart Cryptocurrency Trading Bot
Also, with 3commas you can do social trading by copying portfolios of already successful traders who are consistently having decent portfolio growth.
Try 3Commas for free now
2. TradeSanta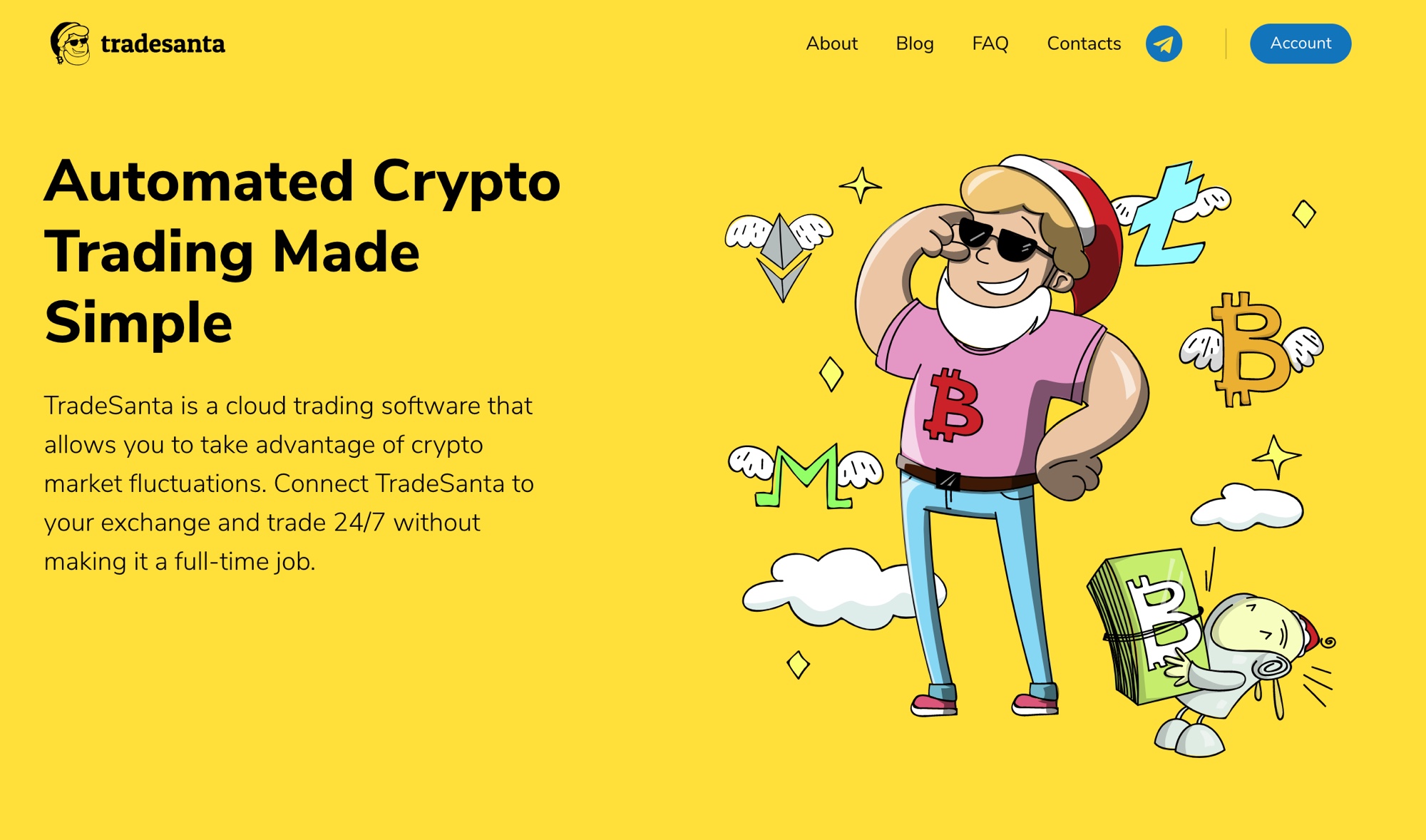 TradeSanta is a free Crypto trading bot that automates crypto trading and helps you make a profit even when you sleep. Another interesting thing behind TradeSanta is it is suitable for newbies as all you are doing is creating a long and short position.
Getting started is easy, and all you need to do is connect TradeSanta with a supported exchange using API and then you can start with minimum investment. Even $50 is a good start to test out this free Bot.
At the time of writing, the following exchanges are supported:
Binance
Bittrex
Bitfinex
HitBTC
Following exchanges will be supported soon:
The help guides and videos will help you understand how to use TradeSanta and you can get started with automated crypto trading within less than 30 minutes.
Sign up free
2. CoinTracking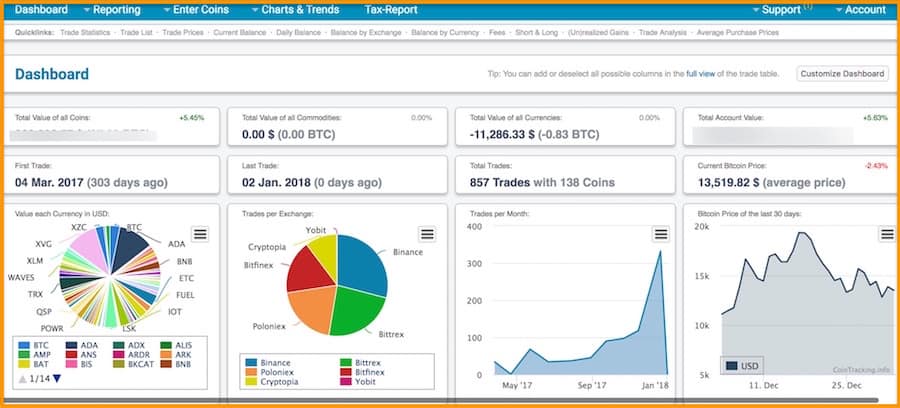 Cointracking is a crypto portfolio manager for beginners and advanced users alike.
We have been using this manager for quite some time now and are really impressed with its features. The UI is outdated, but not as cumbersome to understand.
With Cointracking you can track your cryptocurrencies on various exchanges and be perpetually aware of what coins you have in your portfolio.
It also provides intuitive graphs and charts based on your portfolio holdings and market movements so that you can make educated decisions.
It is a paid tool which is available both on a web as well as mobile apps but its free version is worth a try once as you get insights into realized/unrealized profits too.
Here is video explainer of CoinTracking:
Create a free account on CoinTracking
3. Coinigy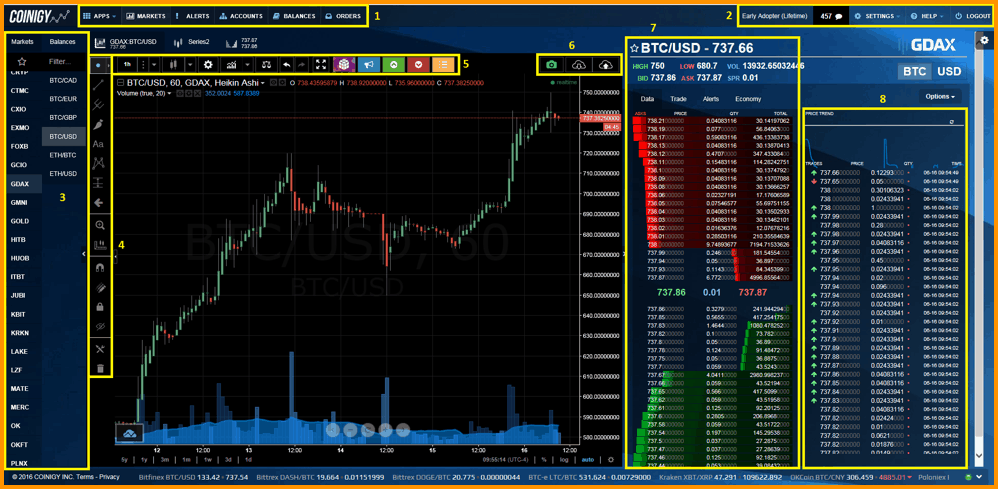 I guess if you are using Binance and Bitfinex then you have almost covered more than 50% of the crypto market.
But if you are someone who wants to dig deeper and increase their reach as well as reduce their risk by using several exchanges then Coinigy is for you.
Using Coinigy one can trade on 45+ Exchanges from a single account and trade hundreds of currencies from their palm with Coinigy's Android app.
You can access real-time updates, alerts, and charts from various exchanges from where you can buy different cryptocurrencies.
In this way, you will diversify even your exchanges by buying/selling different cryptocurrencies at different exchanges, therefore reducing your risk of being exposed to one or two exchanges.
These features don't come for free as there is a standard fee for monthly and annual subscriptions but the trial version is available for a month free of cost.
Join Coinigy
5. Shrimpy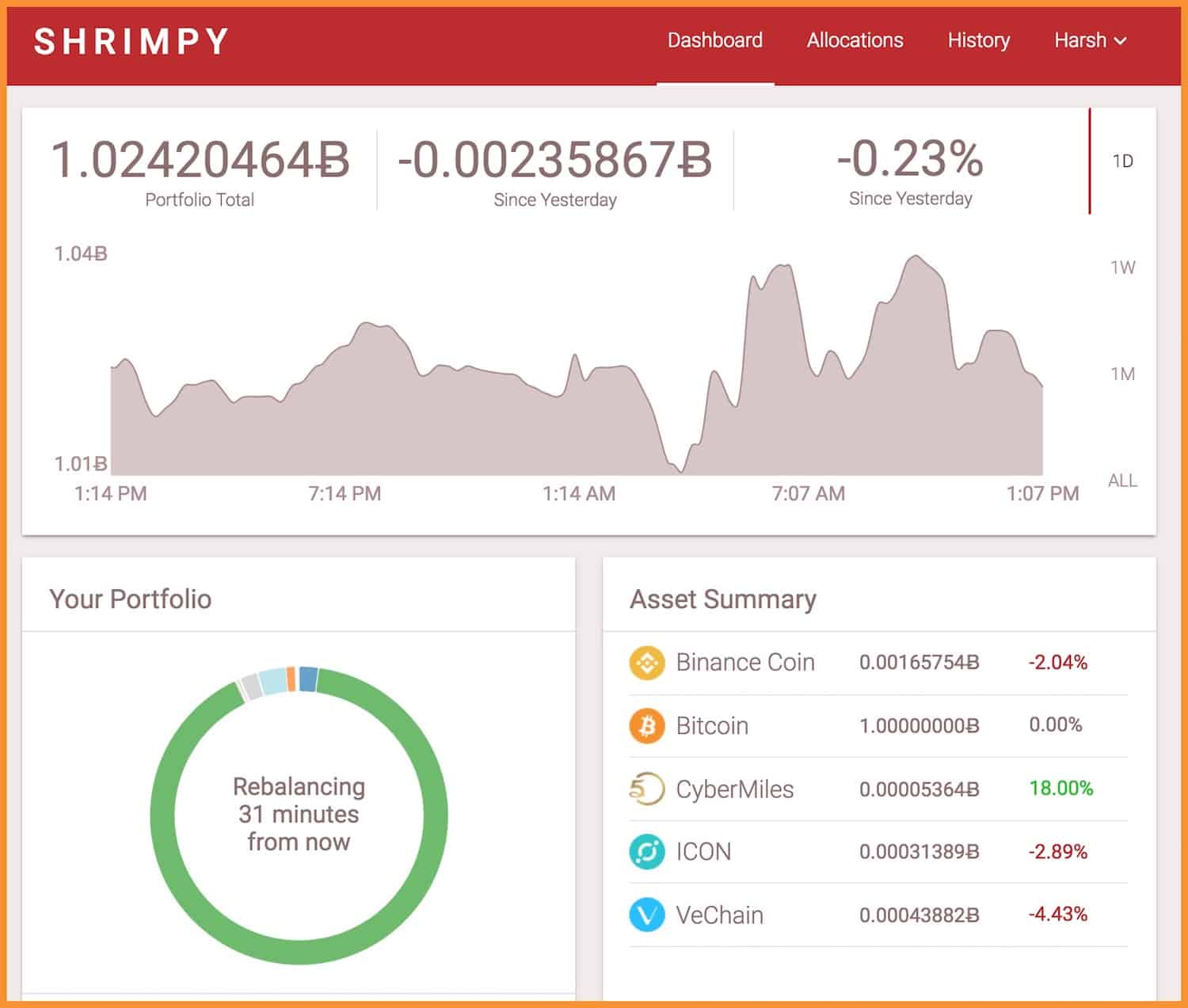 Shrimpy is another crypto software that enables you to diversify, automate, and earn from cryptocurrency investments.
We all know about HODLing but a new concept of rebalancing introduced by Shrimpy even works better as it automatically helps to buy low and sell high.
The rebalancing technique is used by the crypto whales to minimize risk and maximize their profits irrespective of market conditions.
How it works:
Once you schedule your rebalancing cycle in hours, days, or weeks, Shrimpy will automatically buy/sell cryptocurrencies in each cycle that are performing as per your goal/classification.
Of course, for this, you need to integrate your exchanges with Shrimpy and it is quite easy to do so. Here are two of our guides where we have shared our experience of using Shrimpy:
Shrimpy: Now, Automatically Balance Your Cryptocurrency Portfolio For Free
Top Crypto Portfolio Rebalancing Tools (Automated & Manual)
Join Shrimpy (Free For Now)
6. Ledger Nano S
Not talking about Ledger Nano S in the crypto space is criminal.
Ledger Nano S is one of the most popular cryptocurrency hardware wallets in the market.
If you are someone who is serious about cryptocurrencies and its long-term value, you MUST have Ledger Nano S at your disposal.
Ledger Nano S currently supports more than 25 cryptocurrencies and 1000s of ERC20 tokens. Plus, it is an HD wallet which is quite popular in the cryptosphere.
We have covered extensively about Ledger Nano S in the past and can't recommend it enough. That's why I am leaving you with this guide to see it for yourself:
Setting Up The Ledger Nano S: A Beginner's Guide
Buy Ledger Nano S Now
7. Binance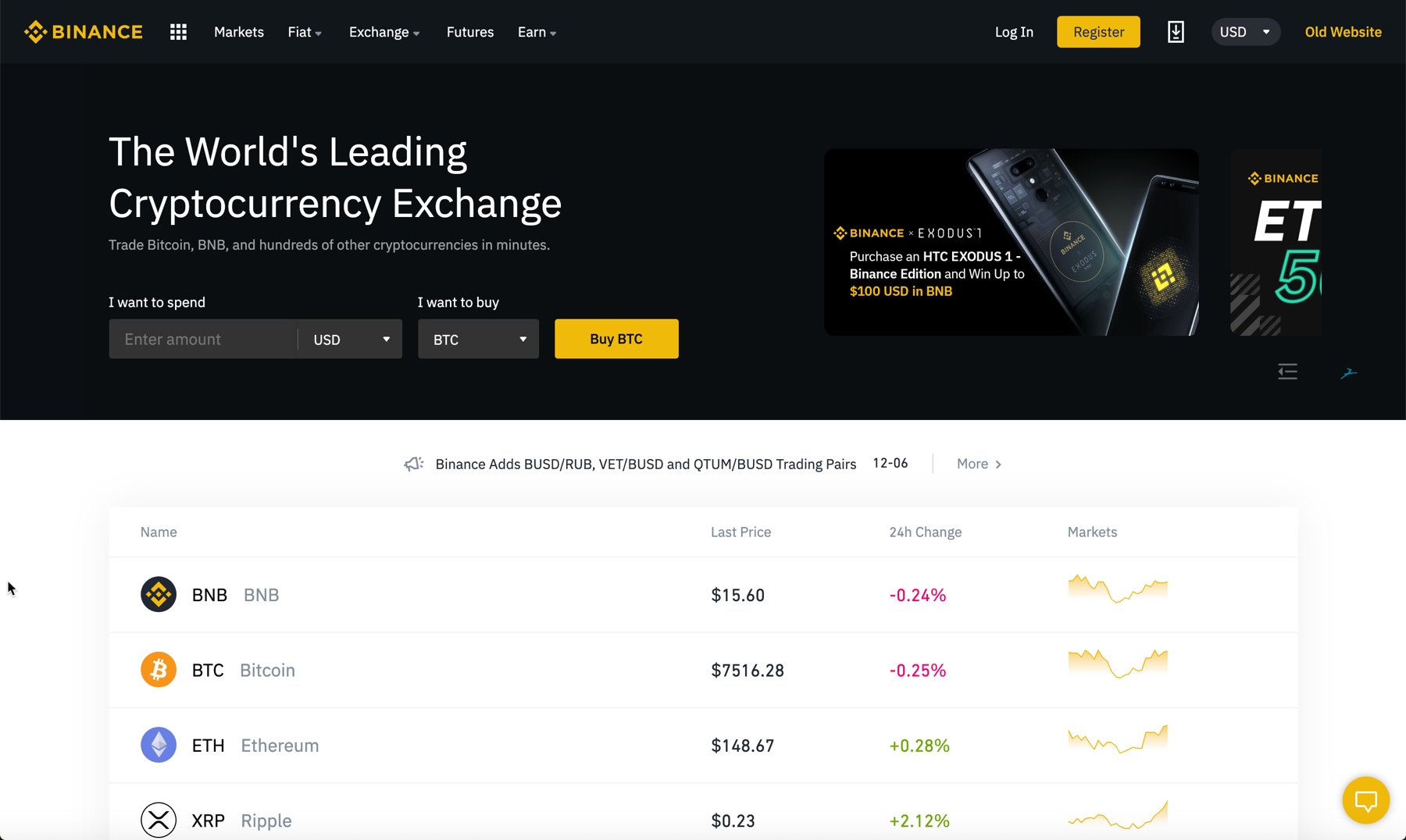 Now that you have seen portfolio balancers, portfolio managers, crypto wallets, it makes sense in looking at one of the most prominent crypto exchange that has set a new benchmark for the whole trading exchange industry.
Binance is one of the world's top three exchanges. And to your surprise and mine, it is not even two years old in the business.
The team behind Binance is amazing and heavily focused on serving its trading customers. That's why they launch innovative airdrops, competitions, and prizes regularly  for their traders.
Plus, their trading fee is the lowest in the industry at 0.1%, on which also you can get a 50% discount if you use their native BNB tokens to pay the trading fees.
Create free account on Binance
8. Bitfinex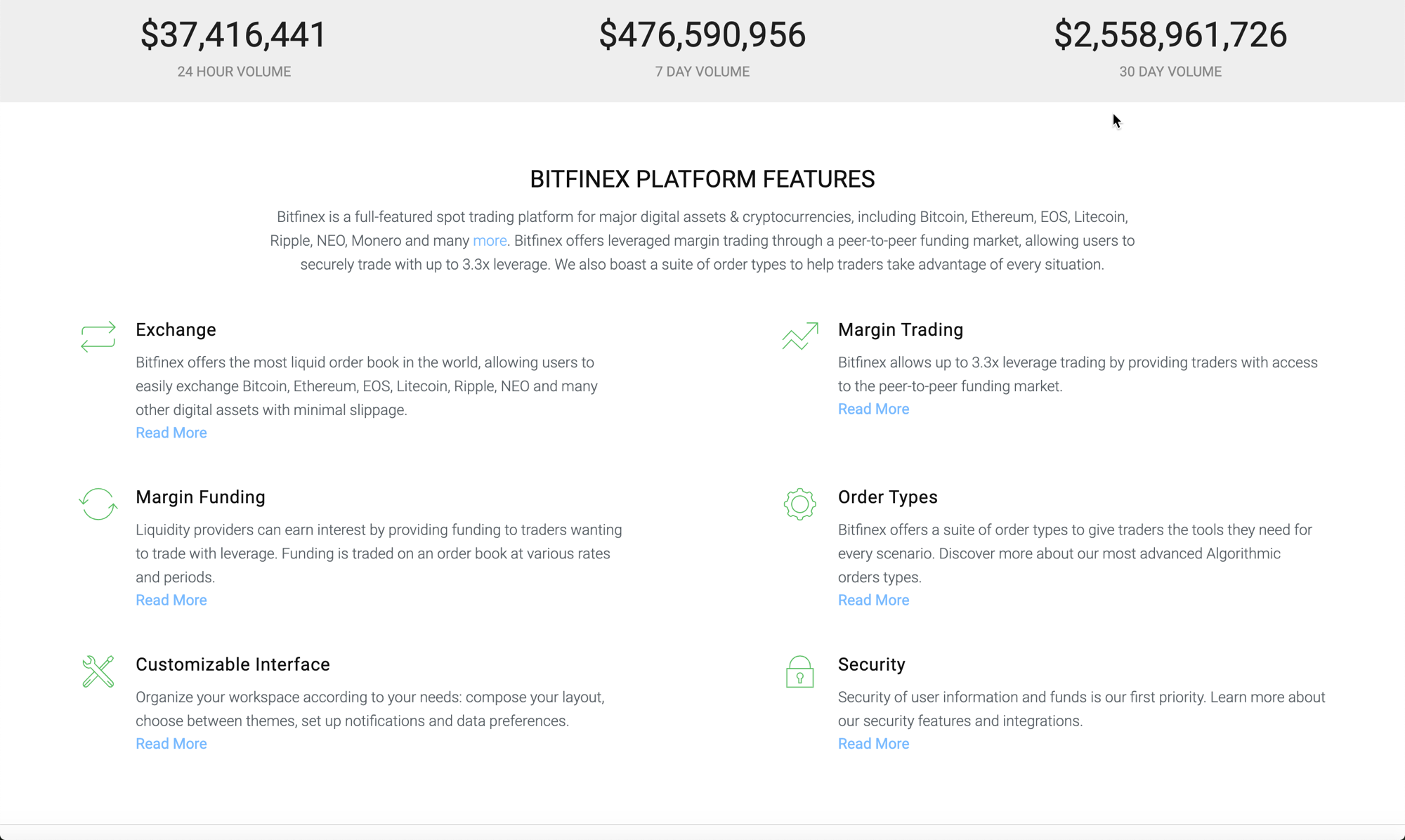 Bitfinex is another popular cryptocurrency exchange that has made a mark in very less time.
It is run by an experienced team of traders and developers who have previous experience of running crypto exchanges.
Here you can find some of the rare cryptocurrency gems that you would otherwise not find anywhere else.
Just like Binance, they offer a fully functional mobile app for Android and iOS. And also have their own native token called LEO, holders of this token get discount on trading fees.
Apart from this benefit, their fee structure of trading is rather cheap with only 0.1% as the trading fees.
Get started with Bitfinex
9. CoinMarketCap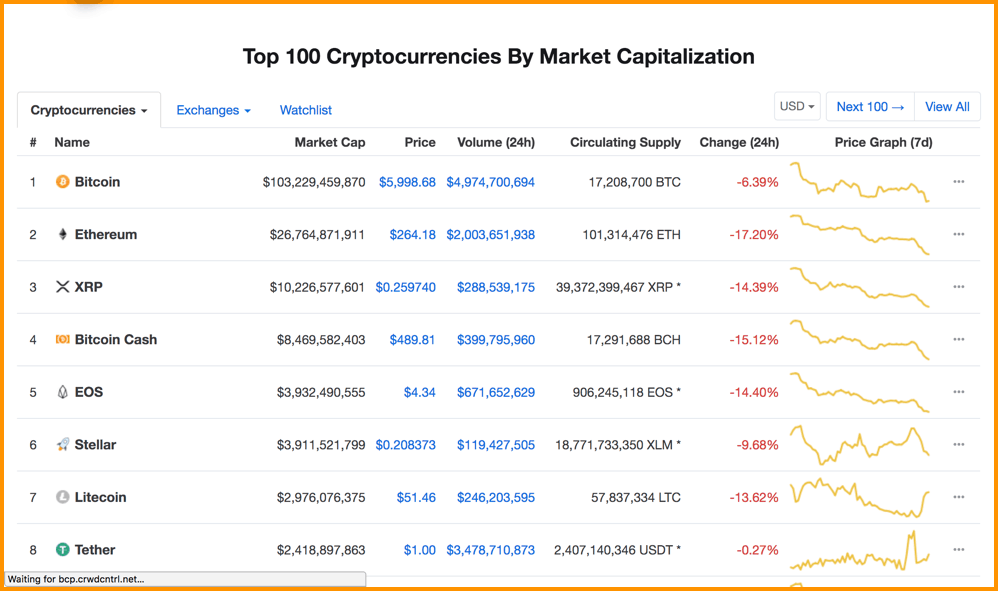 CoinMarketCap needs no introduction unless it is your first day in the world of crypto.
This is one of the most visited websites in the cryptosphere and that's because it tracks prices, market cap, volume, listings of coins and tokens in this space.
Furthermore, it shows prices, volume and other data in 13 languages and 28 national currencies. It also saves historical price charts of crypto markets and provides you with real-time charts for BTC and the whole crypto market.
It has APIs and widgets, social, markets section for each coin/token which makes things easier for traders to make decisions quickly
Check Out CoinMarketCap
Also see: 5 Best Alternatives To CoinMarketCap
10. CoinGecko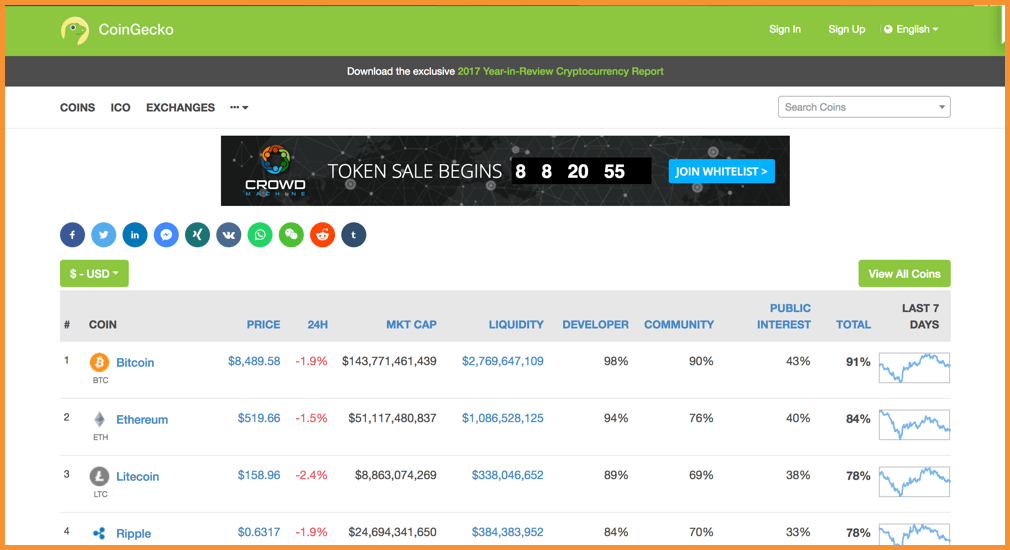 CoinGecko is another price and volume tracker website that does the same job as CoinMarketCap.
Well, why use it when it is the same as CoinMarkeCap, you may ask.
That is because it is to be used as a second opinion as it is not a good practice to rely on centralized systems like this for decentralized markets.
With CoinGecko you can see and track prices of 100s and 1000s of cryptocurrencies in fiat and BTC with appealing charts of different intervals. One can also see CoinGecko UI in 15 different languages apart from English which is a huge plus point for any website in this niche.
Check Out CoinGecko
11. CoinMarketCal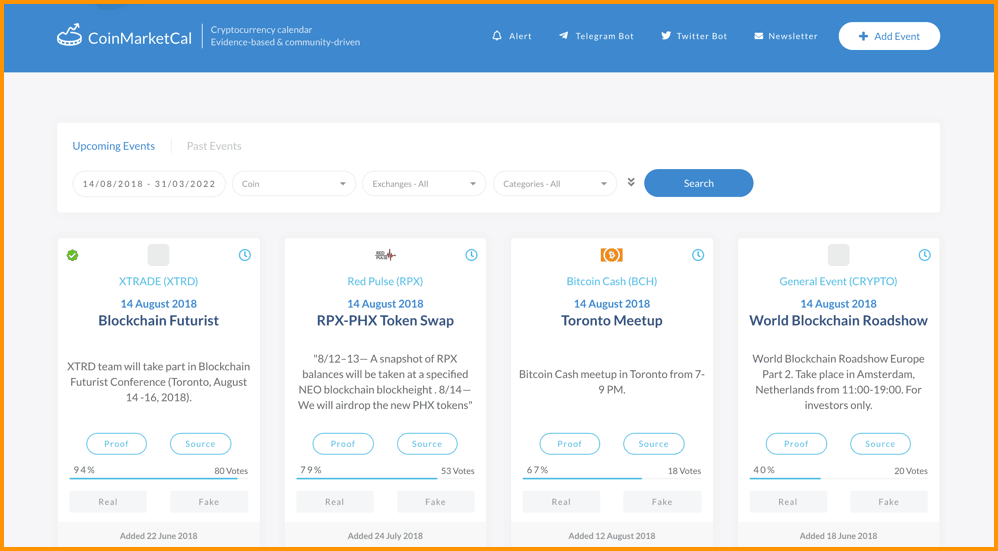 CoinMarketCal is a must-have tool in your armor if you are trading crypto.
Evidence-based and community-driven, CoinMarketCal is an economic calendar for the cryptocurrency market.
With CoinMarketCal, you will get know about different coin's beta, alpha release or mainnet or testnet launches. You will also get to know about airdrops or launch of a new feature in that particular project.
Plus, all this information is available on CoinMarketCap with their source of information where users can verify the information and then upvote or downvote it.
It is a must-have tool to be used while making your crypto strategy and the good thing is that it is totally free to use.
Check Out CoinMarketCal
12. CryptoPanic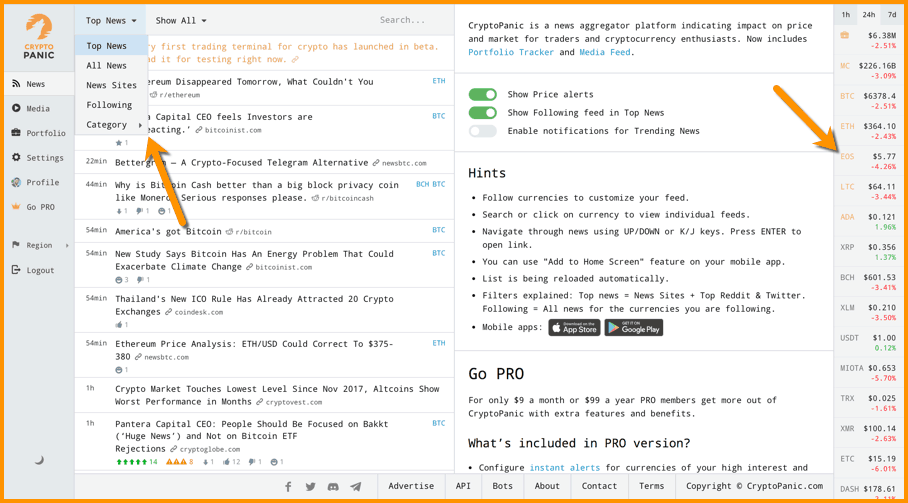 CryptoPanic is another favorite tool of mine that helps me stay on top of the news from the cryptosphere.
Crypto is a relatively a small market which is highly influenced by news. That's why it becomes important to know the news and then gauge the sentiments of the market.
This helps in solidifying your crypto strategy.
With CryptoPanic's free version, you can follow highly customized news according to the coins you are interested in.
Plus, you can get the feature to follow your chosen YouTube channels, Reddit thread and Twitter accounts to accurately gauge the sentiments of the market.
You have the option to these things on your mobile also as CryptoPanic provides apps for both iOS and Android. (Download CryptoPanic Android App, Download CryptoPanic iOS App)
Check Out CryptoPanic
Bonus****: Trading View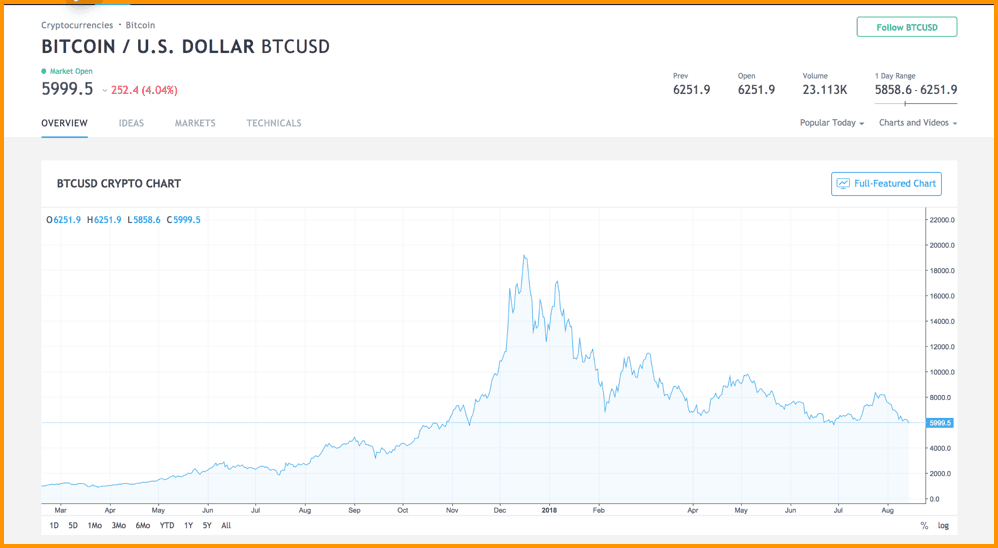 Trading View is a highly rated charting software that is quite popular in the world for showing accurate market charts for commodities, stocks, derivatives, and now crypto also.
So if you are someone who likes technical analysis of coins by looking at charts of different intervals, this tool is for you.
Moreover, to aid you will find all the latest and traditional patterns analysis tools inbuilt in trading view software.
Check Out Trading View
Upcoming Crypto trading tools & Softwares:
These are some of the tools which are upcoming and they are worth watching. Some of them may develop into a mainstream tool or some of them may shut down. Either way, these projects are doing something significant and would help you in picking better trade:
Well, I am sure no one would have access to all the tools. Don't worry. When I started off, I didn't have all this either, but with the time you can start adopting one thing at a time to take your crypto trading skills to the next level.
Now, it's your turn to try out these tools and share your experience.